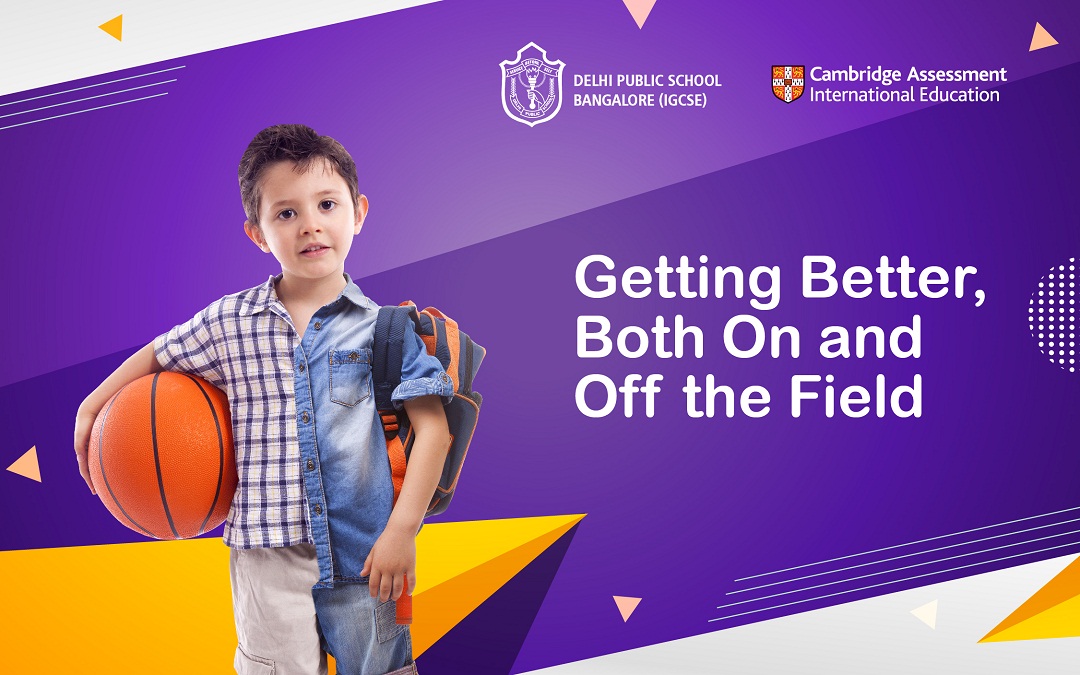 Shaping Mind, Body and Soul through Sports
For centuries, people have understood the importance of physical activity, especially among growing children. But in our modern world, where we're more reliant on technology than tools, does this wisdom hold true? Do sports still have such a vital role to play when we're mostly staring at screens, both big and small?
It turns out that sports have a significant impact on a child's overall growth, no matter where they're played — on a field or in a room. In addition to boosting physical health, active participation in sports goes a long way in building character and giving your child the power to make a mark in the outside world. Sports nourish the mind and body, fostering several positive traits such as:
Strategic Thinking
Whether it's hockey or chess, playing a sport requires a large amount of concentration and thought. For example, a goalkeeper who doesn't time his defense correctly, or a chess player who makes a hasty move may just end up facing a distressing defeat. And it's this need for focus that works wonders for a child's mental functioning and strategic thinking capabilities. It allows children to use all their senses and truly concentrate on their decisions, so that they can quickly adapt to changing circumstances and think ahead.
Team Spirit and Social Skills
In team sports like basketball and football, the onus of victory is upon the entire team. And being part of a team teaches children to trust others and set aside their own ego. As a result, youngsters start stepping into other people's shoes and thinking like them. Once they start accepting other people as unique, complete and competent beings, they invariably become more empathetic. And the effects of this can be as simple as being a good friend in school or growing up into a socially-conscious adult.
Self Esteem
Most sportspeople carry the weight of certain expectations — whether from themselves or their team — which helps them develop a sense of responsibility and makes them feel valued. And as they keep polishing their skills to get better at their game, they start believing in themselves and their potential to perform. So, the more your child accomplishes their personal training goals, the more their morale gets boosted, which means the next time they're over-zealous about Physical Education or sports classes, you'll know it's because they're fully motivated. Actively encourage your child, because sports will only push them towards being self-reliant and confident early in life — making them better equipped to handle any challenges that lie ahead.
Leadership
Any sport comes with its fair share of obstacles, conflicts and errors. And these challenges help your child think straight, take ownership and make logical decisions. In trying to resolve conflict and solve problems, they emerge as thoughtful and sensible leaders. Even when training, seemingly little things like showing up on time or utilising the available hours contribute to the development of discipline and leadership skills. This makes them more trustworthy and dependable in the long run, and paves the way for them to truly shine as adults.
Resilience
Coping with failure and being a humble winner are supremely valuable characteristics — in all spheres of life. This helps a child learn, very early on, how to deal with highs and lows, teaching them to accept both with a calm mind. It also enables them to handle various emotions — from frustration and disappointment to joy and enthusiasm, which has myriad benefits throughout one's lifespan. Even emotional support from teammates, coaches and well-wishers goes a long way in building resilience, keeping your child optimistic and motivated, no matter what challenges they face.
We invest a lot towards ensuring our children are well-cared for at all times. After all, their overall development today plays a major role in who they are tomorrow. And a seemingly unrelated investment like sports can go a long way in giving them the personality and the tools they need to stand out among the crowd — wherever they go.