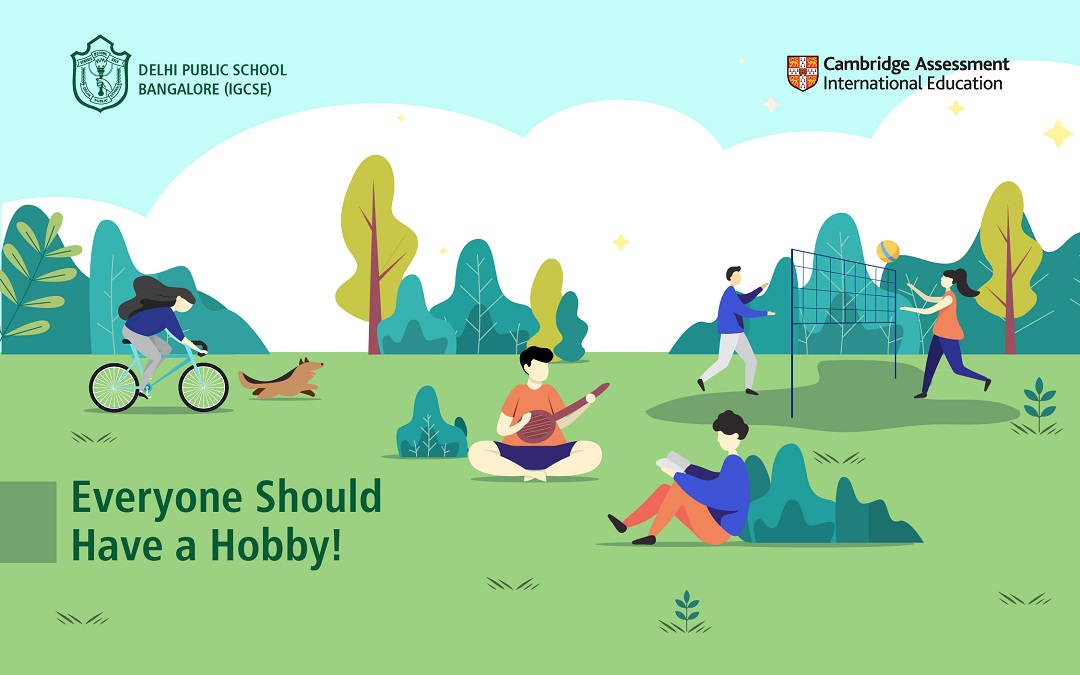 Everyone Should Have a Hobby!
It's a well-known fact that the younger a child is, the more open he or she is to opportunities, learning, and trying new things — and these experiences can shape children in many ways. This means that the best way for children of any age to expand their horizons is to dive into things that go beyond the four walls of their classroom. And this is where hobbies come in.
Encouraging children to explore hobbies and extracurricular activities will not only give them something to enjoy, but also keep them focussed on their schoolwork. This might seem counterintuitive, but we all remember how determined we were to finish our homework so that we could go out and play. A hobby is much the same. The feeling of having something to look forward to after a long day of school is a great way to keep your child motivated — one of many benefits that a hobby offers. And these aren't just limited to sports or outdoor activities; there are just as many indoor pastimes that can help a child blossom into the best version of themselves.
The Importance of Hobbies
Hobbies may seem frivolous, or even a waste of time, but there's more to them than meets the eye. They can be an enjoyable form of exercise, soothe both mind and the soul, and even help combat common mental health issues such as stress, anxiety, attention-deficit hyperactivity disorder (ADHD).
Further, hobbies play an important role in crafting a child's personality and enhancing their abilities. It's a misconception that hobbies hamper studying or schoolwork when, in fact, hobbies and learning go hand in hand. For example, playing football improves stamina, while indoor activities like knitting or sketching increase concentration and attention to detail. And take, for instance, the focus that is required to play chess — the same focus can be applied to solving equations! This just goes to show that hobbies can help youngsters perform better at school as well. Even something like caring for stray animals can encourage selflessness and compassion — desirable traits for any age.
Another advantage can be seen in youngsters who are naturally shy, quiet, or introverted. These traits can often hamper confidence and can prevent children from seeking out new opportunities. Having a hobby encourages them to try things they would normally avoid, at a pace they are comfortable with. In fact, it helps them break out of their shells and opens up doors to interactions with other children who share the same interests.
Overall, extracurricular activities provide your child with an exciting approach to both mental and physical well-being, and encourage the pursuit of knowledge that goes beyond closed doors and rigid textbooks.
Types of Hobbies to Consider
If your child is the outdoorsy type, there are many sports and games to choose from. Whether it's football, horse-riding or anything in between, any physical activity is great for a growing child. Sports can teach children teamwork and discipline, and can even help them come out of their shell, not to mention the added benefits of any regular exercise: fitness, health, well-being, and stamina.
When it comes to indoor activities, there are just as many options — collecting stamps, playing chess or dabbling in the arts can strengthen concentration and patience, encourage creativity and even sharpen their intellect. For instance, reading helps children improve their spelling, grammar, and vocabulary, making your child more articulate and well-informed.
Hobbies needn't always be non-academic. If your child loves to participate in quizzes, or is very inclined towards studying, you can encourage them to pick up tutoring or trivia as a hobby. They can be living examples of the phrase, "To teach once is to learn twice."
There are innumerable reasons to cultivate hobbies, including the relaxation that children can find doing in doing something they love. They provide the opportunity to discover latent talents and understand likes and dislikes — things that are necessary for the expansion of a child's identity. Hobbies can act as conversation starters, provide common ground in new groups, and even give kids an easy way to make new friends. Most importantly, they add a new dimension to any child's personality, helping him or her grow into a well-rounded, confident, and interesting individual.