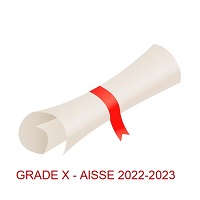 GRADE X – AISSE 2022-2023
"Success is not final , failure is not fatal. It is the courage to continue that counts." ~Winston S Churchill
It gives us immense pride and pleasure to share that the students of Grade X have exhibited stellar performance in the CBSE Class X Board Examination 2023. The students through their hard work have set a new benchmark, thereby inspiring their juniors to excel and succeed.
The grace of God, the commitment of the Management, the unwavering support of our Principal, dedication and hard work of the teachers & students has helped in achieving the meritorious result and we express our heartfelt gratitude to all of them. The school has achieved 100 percent results and the students have scored centum in many subjects which show their determination, hard work and perseverance.
Congratulations to all the teachers and students and wishing the students the very best as they embark on their new journey !